2016 NBA All-Star Game Starters Announced
|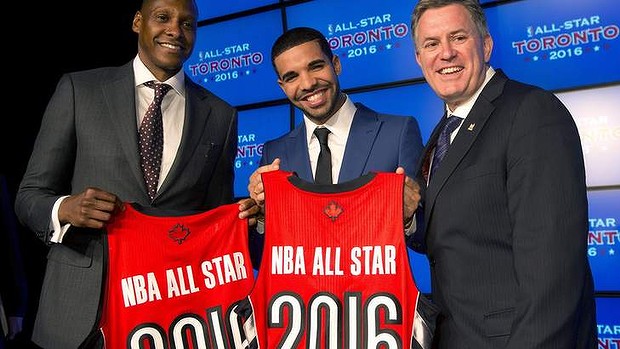 The 2016 NBA All-Star starting lineups were announced yesterday, with quite a few familiar names and quite a few snubs, to be honest. Take a look below to see if your favorite players made it to the list.
Eastern Conference
GUARD: Dwyane Wade
GUARD: Kyle Lowry
FRONTCOURT: LeBron James
FRONTCOURT: Paul George
FRONTCOURT: Carmelo Anthony
No player received more votes than Bryant, who received over 1.8 million votes. Stephen Curry earned the second most, just over 1.6 million. Durant and Russell Westbrook make their fifth All-Star Game together, which is the most by Thunder/SuperSonics teammates in franchise history. This is Leonard's first All-Star Game selection.
Western Conference
GUARD: Stephen Curry
GUARD: Russell Westbrook
FRONTCOURT: Kobe Bryant
FRONTCOURT: Kevin Durant
FRONTCOURT: Kawhi Leonard
This makes James 12th All-Star Game, and 12th start.  After starting in last year's All-Star game, Lowry is selected to his second straight appearance. Anthony is named to his ninth All-Star Game, which makes him the first Knicks player to make five straight appearances since Patrick Ewing – who made 10 straight from 1988 to '97. Like James, Wade is selected to his 12th All-Star Game, which ties him for the second-longest active streak. George was last a starter in 2014, making this his third All-Star selection.
The 2016 All-Star Game will be played in Toronto on February 14th.