Drake & Future Are Going On Tour!
|
GUESS WHAT!
WAIT FOR IT…
WAIT FOR IT…
WAIT…
WAITING…
KEEP WAITING…
DRIZZY DRAKE AND FUTURE HENDRIX ARE GOING ON TOUR…TOGETHER! This is not a drill, this is real life. Drake and Future are going on tour together, both as headlining acts. This is really a dream come true <3
The boys really were up to something.
Just announced Sunday night, this will be a major tour stopping in all the major cities,with not one, but two dates in Chicago! I am definitely going, this is a must see event. Really, what a time to be alive. Future and Drake are really the next generation of The Throne.
Tickets go on sale this Friday, April 29th, so get ready! And what makes it even more exciting is both Future and Drake will have newly released albums when the tour kicks off!
Here's the dates: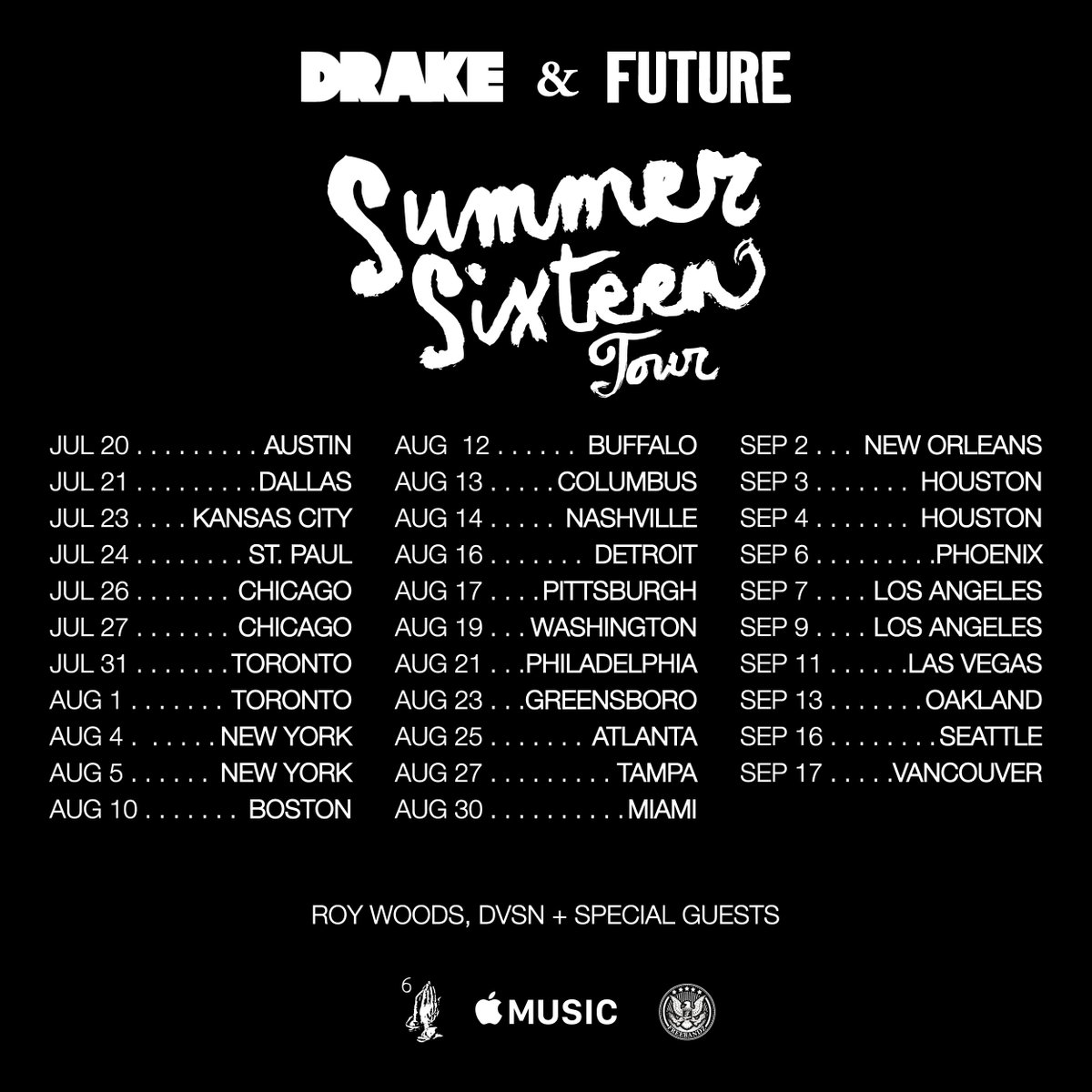 Get Your Ticket's Here
And if you can't make the Summer Sixteen Tour, Drake and Future have pulled together another 6 city tour and Chicago will be one of the stops! (That means we're extra special)
Are y'all ready? Better Get Ready.
Drake and Future about to take over Summer '16 one venue at a time!