The Rap Game Goes On Tour!
|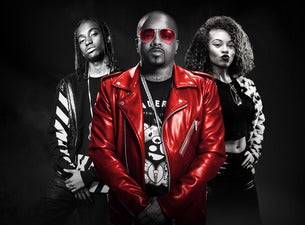 After 3 seasons of being the #1 trending topic every Friday night and gaining more popularity every week, Jermaine Dupri is finally taking the casts of his hit show "The Rap Game" on the tour he's been teasing about since the first season.
Headlined by the two winners of previous seasons, Miss Mulatto and Mani, as well as fan favorites Nova, Deetranada, Supa Peach, J.I, Nia Kay, Lil Key, among others.
I'm excited for this tour and especially excited to see how all the members from different casts interact- hopefully some dope collabs will come out of it!
Tickets go on sale next Friday, March 24th. The show will be presented by Live Nation, so you can find all the info and tickets on their website.
Will you be attending SoSo Summer 17?